Welcome To Creative Health Podcast
Hosted by Laura Bailey, Creative Health Podcast is a national platform for discussion about the benefits of creativity to people's health and wellbeing. Thoughtful conversations with professionals and those with lived experience reveal what 'creative health' means, how it helps and how we can collectively enable more people to benefit from creativity.
If you have a story to tell about your work or your personal experience which will inspire others, please get in touch.
Latest Episodes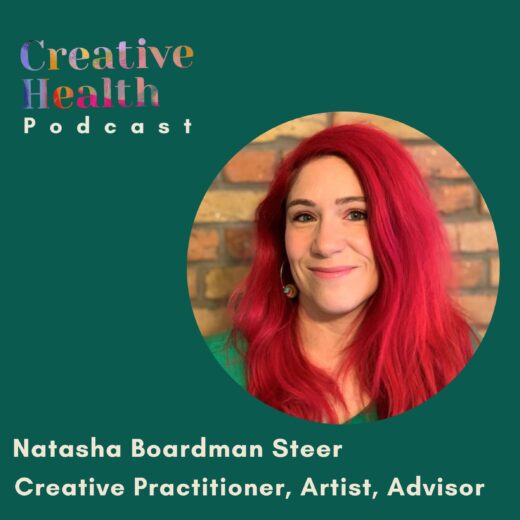 Date: 5th October 2023
Ep 7
Natasha Boardman-Steer on community arts, working in the voluntary sector and her personal journey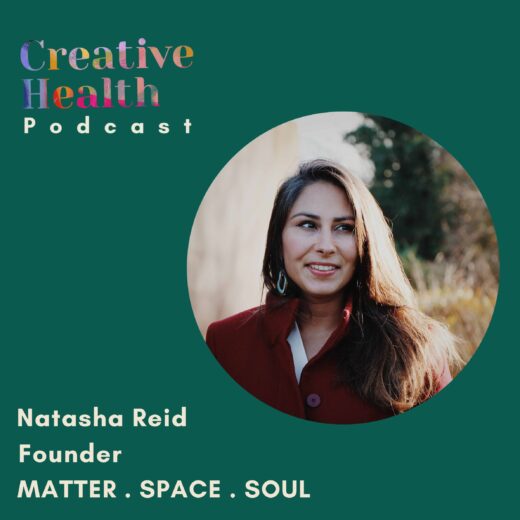 Date: 22nd September 2023
Ep 6
Natasha Reid on why the design of buildings and spaces matters for our health and wellbeing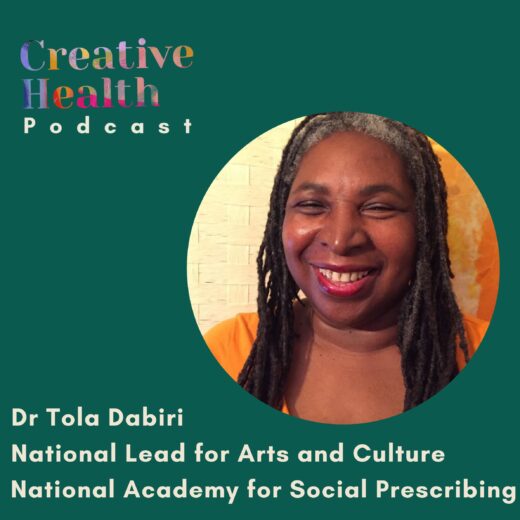 Date: 20th September 2023
Ep 5
Dr Tola Dabiri on the history of carnival arts and the social prescribing of arts and culture